Name: [D]evil
Age: 15
Zodiac:
Country:
B'Day: 31st February
Gender: Female
Location: New Delhi, India
Food:
Interests: Music, My Guitar,Photography, Web Designing, Gadgets, Driving, The Internet, My iPod, Politics, Dancing, My PC, Softwares, HTML, Computer Games , Bikes, Writing ,My School, Ruining Songs (Yeah, Am A DJ And I Rate MySelf 3rd Class! lolz..), News, Hacking, Belly Dancing.

Music: Ganesh Hegde, Aatif Aslam, Pink Floyd, Queen, Gunz&Roses, Linkin Park, Backstreet Boys, Josh The Band, Evanescence, Slim Shady, Avril Lavigne, Bombay Rockers, Robbie Williams Backstreet Boys,Sean Paul, Enrique, Fergie, Green Day, Beyonce Knowles, Shakira, MLTR, Rihanna, Bon Jovi, Black Eyed Peas, Eagles, Maze, Korn, Spicegirls, Norah Jones, James Blunt, Helena Paparizio.

I Hate: People Who Ignore & Betray, The Colour Pink, Chatting Over The Phone (Donnow How The Heck I Used To Love It Before!), Studying, People Who Hate India & Indians, Maths & Chemistry, Dial-Up Internet Connections, Shopping, Internet Explore (It Sucks!), People Who Speak Wrong English, Books, AND Yes, NOT To Forget..Justin Timberlake...X.x
Career Interests: RJ, DJ, Choreographer, Politician, Photographer, Web Designer, Graphic Design
er.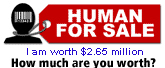 Find me on MySpace and be my friend!

****